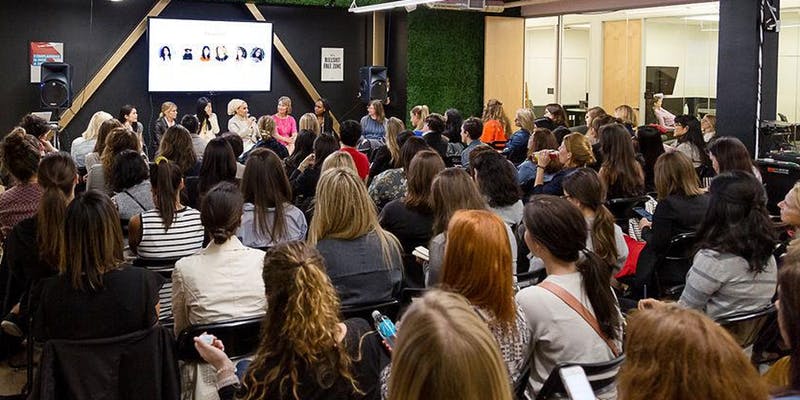 After our last SOLD-OUT event, The Expat Woman is excited to partner with Supergirls Club - the largest women-focused health/wellness community in the Bay Area, to bring you another Women in Beauty, Health and Wellness Career Panel on Jan. 10, 2018 at Werqwise's beautiful space in San Francisco.
We have a dynamic panel of women leaders who have founded or work at some of the best and most innovative beauty, health and wellness industries in the Bay Area. Join us for a panel discussion to hear their insights and advice on how to be successful in this field.
We will also have demo tables and time for networking before and after the panel.
Agenda:
6pm Registration
6.30 - 8.00pm Introductions and panel - Woman in Beauty, Health and Wellness with Q&A
8.45 - 9.00pm networking and demo tables
PANELISTS

Jaleh Bisharat - Co-founder of NakedPoppy (ex. CMO of Eventbrite, SVP Marketing Upwork)

Yuting Pu, Product Designer MyFitnessPal, Under Armour

Keily Hernandez, Brand Marketing at SEPHORA

Crystal Ou, CEO at PIICKED (ex. Product Marketing manager at pre-IPO LinkedIn)

Moderator: Daria Tsvenger, Marketing Consultant for Wellness companies + Brain Power speaker.
DEMO TABLES
AGENDA
6:00 - 6:30 pm: registration, reception, demo tables, and networking

6:30 - 8:00 pm: Introductions and Panel on "Women in Beauty, Health and Wellness" with Q&A

8:45 - 9:00 pm: networking and demo tables
VENUE HOSTS
Photo - video fairies:
Jasmine from Tech and Coffee Media
Delicious food from Territory Foods (www.territoryfoods.com)
JOIN OUR COMMUNITY
TERMS OF PARTICIPATION AGREEMENT
You agree that you are responsible for any accidents or damages that you cause. You also agree to not hold The Expat Woman or Supergirls Club, or any of the event supporters liable for any loss, damage, injury, or any other unforeseeable incident.
By Participating at the event, you grant The Expat Woman and Supergirls Club permission to capture photo/video of the event.
By registering for this event, you also consent to receive email communication from The Expat Woman and Supergirls Club and its programs about events and updates that may interest you.
Tickets to this event are non-refundable. If you are unable to attend, you have the option of giving it to a friend or team member to attend in your place.